Horsepower to give you goosebumps. The Golf GTI.

The rebel is back on the road and creating a sensation – and with even more driving pleasure and goosebumps for its drivers.
The Golf GTI has many highlights. Check out these three:
Offering you a sporty, elegant appearance.
When there is a red line stretching across the front and the radiator grille features a honeycomb design and black air intakes, then there can just be three letters on the badge: GTI. Slim LED headlights, a strikingly dynamic bumper and extended side skirts add even more expression to the sportiness of this legendary vehicle. At the back, the roof spoiler and chrome-plated tail pipes are essential features, while the LED tail light clusters round off the unique appearance.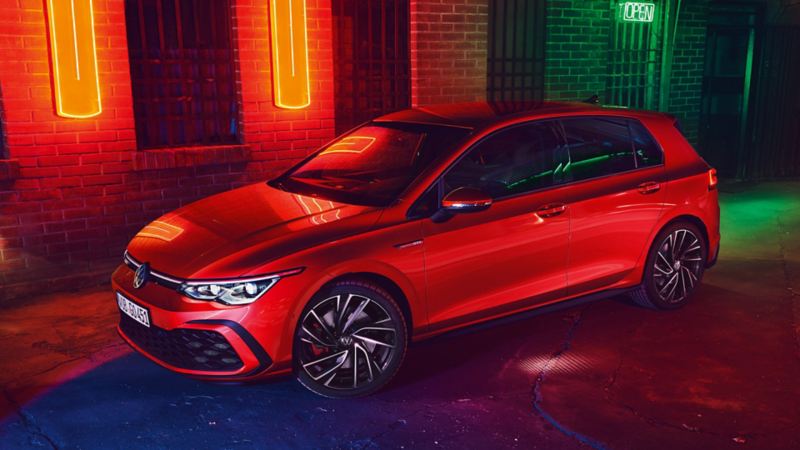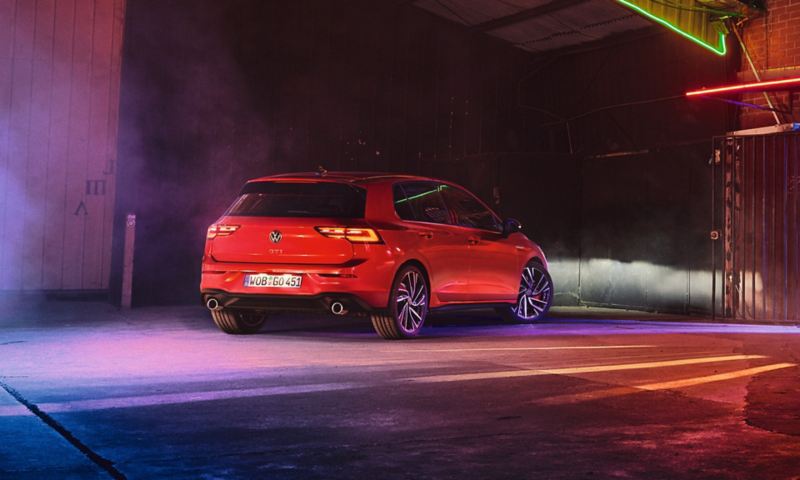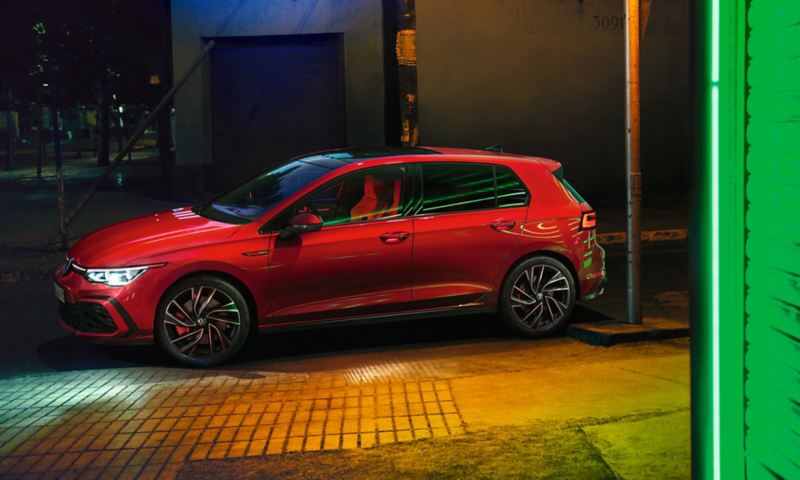 See the Golf GTI for yourself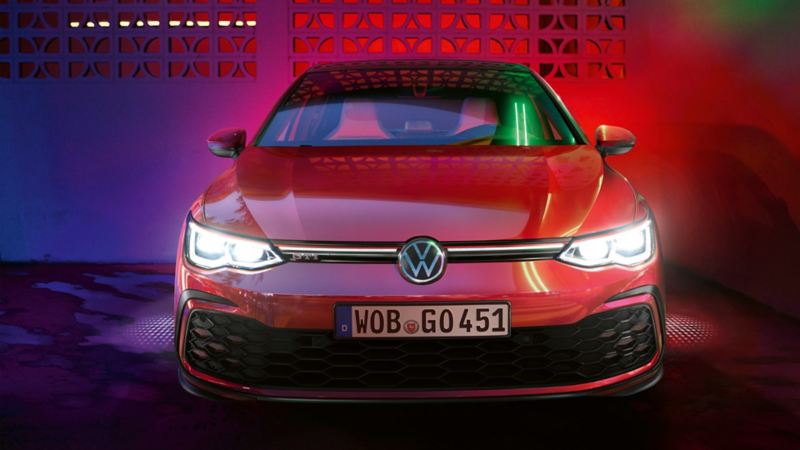 See the Golf GTI for yourself
Powerful. Sporty. Well trained.
With its 2.0 l TSI engine, the compact sports car delivers an impressive 180 kW (245 PS) that hurtles you from 0 to 100 km/h in just 6.2 seconds – and enables you to reach a top speed of 250 km/h (regulated). This amount of power is not just fun on straight roads like motorways, but on windy country roads, too. Here, you'll also receive a helping hand from the front differential lock, which stabilises your Golf GTI if it slips and helps you to keep control in the process. Wherever you are heading, you can make the most of this powerful engine.  
Outside: Fast-paced.
Inside: Chilled out.
All of the components inside the GTI are carefully tailored to one another to give the vehicle its distinctively sporty look. This starts with the stainless steel pedals and extends to the decorative trims and hallmark stitching all the way to the black headliner. The LED background lighting adds accents of light in all the right places. And you'll also notice straight away that the digital future has arrived in the cockpit. These features are dominated by high-resolution displays and the majority of functions, like the radio, air conditioning system and lighting, can be operated using touch-sensitive surfaces and sliders. Let's touch. 
Find out more about the Golf GTI:
Countless customisation options give you the chance to design your very own personal Golf GTI.