Three letters. No big words 
These days, these three letters don't need explaining to anyone. GTI means fun, pure and simple. And in this case, GTI means a compact power package from a compact car – the Polo GTI.
The Polo GTI has many highlights. Check out these three:

With a look to match its performance 

You won't need to tell anyone that you're driving a Polo GTI. That's because they'll already know just from looking at its red trim strips, the hallmark honeycomb ventilation grille, red brake calipers and the striking sporty wheels. 
And when they climb aboard they'll know for sure thanks to the GTI-inspired interior design with unmistakeable check-pattern seats.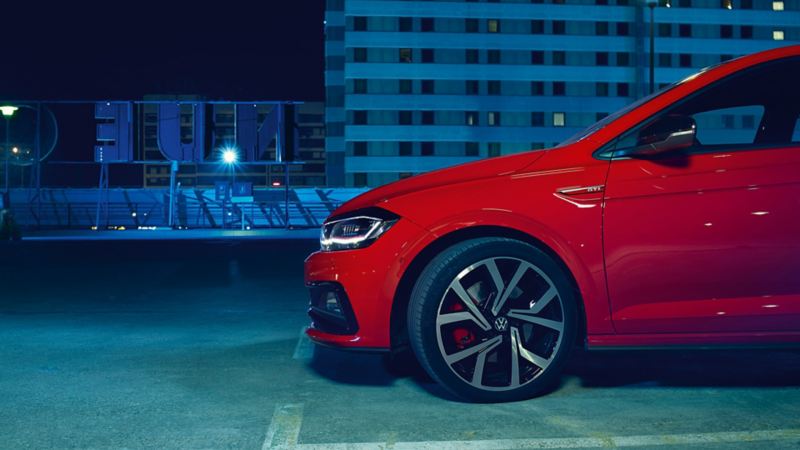 See the Polo GTI for yourself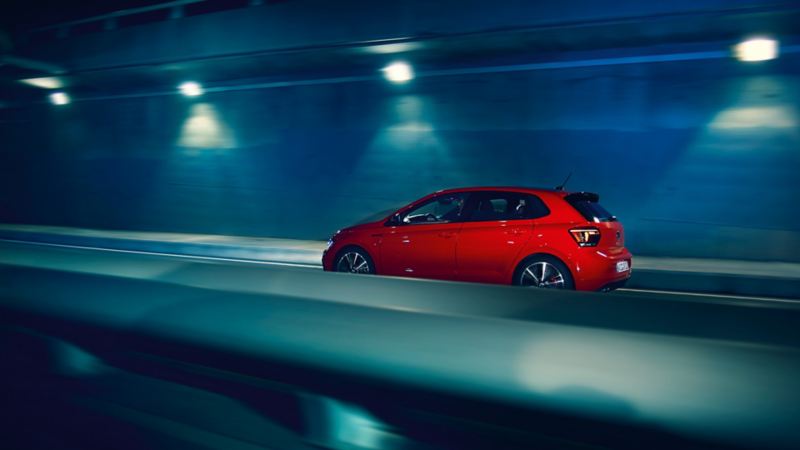 See the Polo GTI for yourself

The 200 most important reasons why you need a Polo GTI  

With a huge 147 kW, the engine proudly hits the 200 PS mark. That's enough to accelerate the compact athlete from 0 to 100 in 6.7 seconds. What's more, the TSI engine achieves an unprecedented level of tractive power, even at low engine speeds. Driving doesn't get more fun than this – and we haven't even come to the XDS differential lock yet. 
Internally as well as externally, GTI insignias uphold a long tradition of modern design and advanced technology.