More powerful, comfortable and connected than ever before – the new Tiguan shows what it can do. Intelligent technology gives it exceptional abilities. As a dynamic SUV it's redefining what's possible.
The new Tiguan has many highlights. Check out these three:

IQ.LIGHT - LED matrix headlights (optional)

Very forward-looking: intelligent light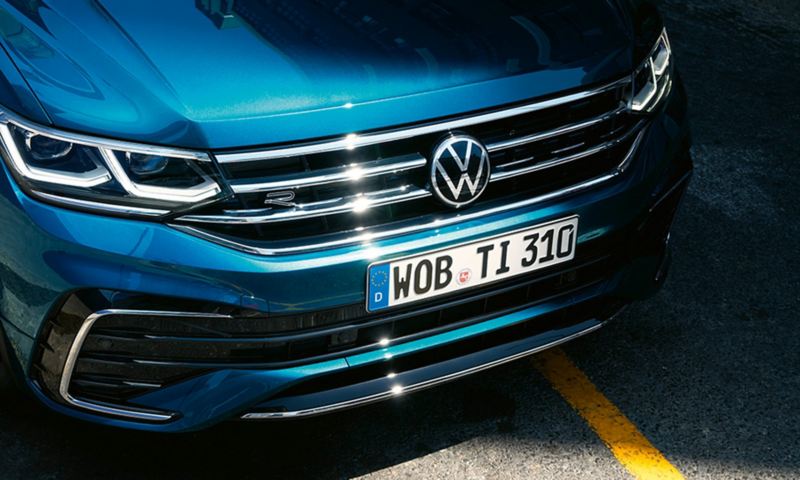 IQ.LIGHT - LED matrix headlights (optional)
Very forward-looking: intelligent light
The new Tiguan shows what it means to keep reinventing oneself. As its progressive design clearly illustrates. From the powerful proportions to the dynamic front with its precise lines to the pronounced shoulders, the expressive silhouette further emphasises its strengths: innovative power, sovereignty and uncompromising functionality.
The new Tiguan is putting technologies on the road to get you where you're going more smoothly. These include the optional Travel Assist. At the push of a button it provides driving comfort* of the highest quality by supporting you in monotonous or tiring driving situations.
Especially on the motorway and on well-maintained roads, Travel Assist can keep in lane and maintain speed for you and monitor the distance from the traffic in front.

In combination with the dual clutch gearbox (DSG) you have a relaxing drive through traffic jams and stop-and-go situations.
* Within the limits of the system. The driver must be ready at all times to override the assist system and is not relieved of his responsibility to drive the car carefully.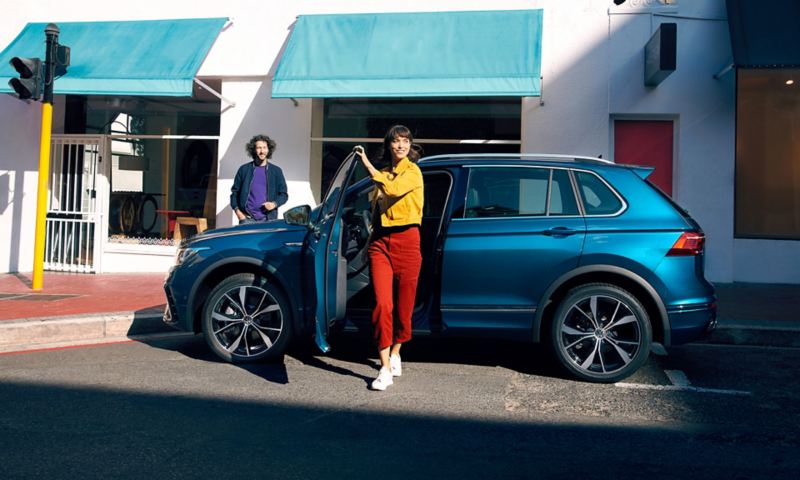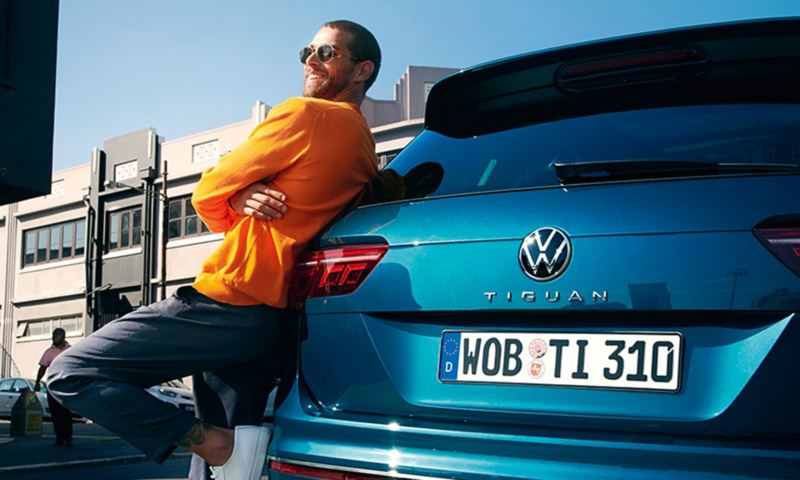 See the new Tiguan for yourself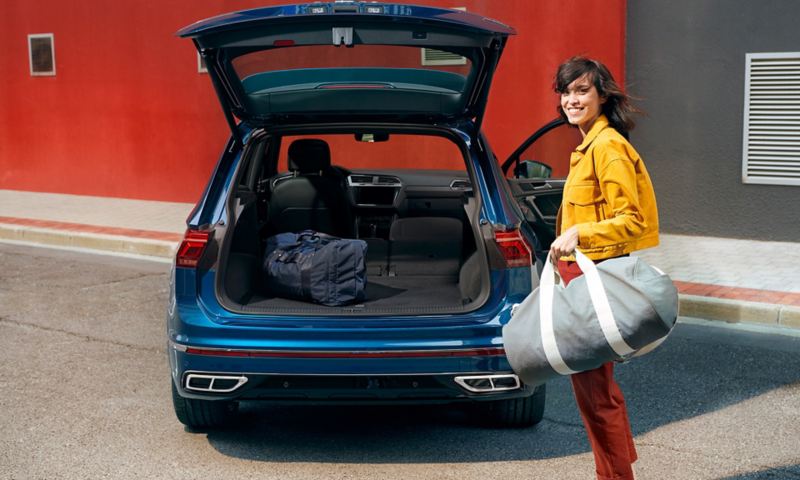 See the new Tiguan for yourself

The sounds in your ear. The route before your eyes. With our two optional navigation systems you stay on course and arrive well entertained at your destination.
Electrifying: the new Tiguan eHybrid is a further step into the future. This plug-in hybrid with an electric motor and TSI petrol engine enables extremely efficient travel. Whether you're planning on a quick trip into town or a camping expedition – your Tiguan eHybrid will get you there. In fact, for almost every driving need, this car has the perfect driving mode at the ready – quickly accessible via the driving profile selection.
More about the new Tiguan

Find out which other features and equipment the Tiguan has to offer.
The new Tiguan First Edition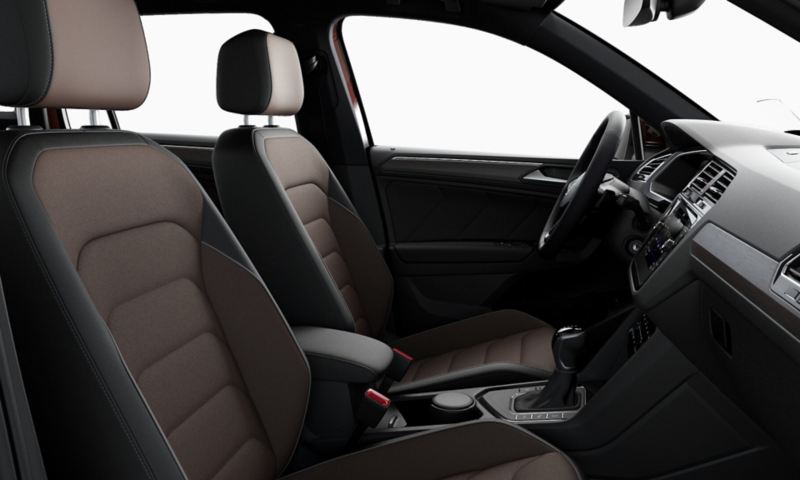 Treat yourself to something special: the First Edition is an exclusive combination of natural-looking, warm colours. The "Vienna" noisette leather package features refined, light grey piping, which contrasts beautifully with the dark colour scheme of the interior, where even the headliner is an elegant black. The "Wood Brushed" décor coordinates perfectly with the colour of the leather, and is now available for the first time in a Volkswagen compact SUV. The wide range of optional equipment includes the "Plus" driver assist system, for example, and the new IQ.LIGHT matrix LED headlights. Your driving experience will not only be exceptionally safe and comfortable, it will also be downright stylish.
The Tiguan First Edition is available exclusively for the Elegance equipment line.