1
Upgrades.
Pre-programmed for your future.

Wishing you all the (belated) best for the future.

We Connect2 is your introduction to the latest generation of mobile online services in many Volkswagen models. Your vehicle is ready to go online from the outset if you want it, and there are many We Connect services available. After one-time activation and logging in with your Volkswagen ID, We Connect makes your day-to-day more pleasant and convenient. You can now also activate selected new functions for your Volkswagen after it has been purchased. Customisable to suit your needs at a later date. Simply go to your In-Car Shop in the infotainment system or to the We Connect web shop. Upgrades1 available for your vehicle are available to view here as a We Connect primary user and conveniently purchase them directly online.

Your

Volkswagen

never stops learning: Upgrades for We Connect-ready vehicles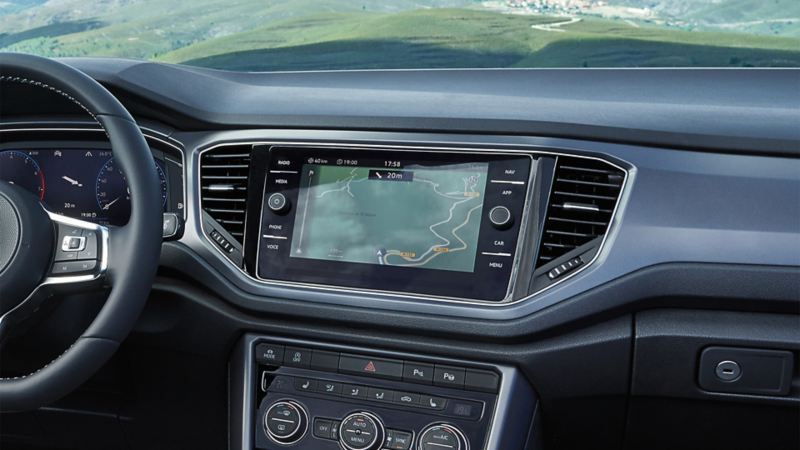 Navigation: know where to go
Want improved navigation? Then add navigation functions for your "Ready 2 Discover" infotainment system and enhance your vehicle with intuitive navigation. Activating these functions allows you to access integrated, intuitive navigation with a map display for Europe and points of interest (POIs). Once activated in the vehicle, these functions are permanently available to you and do not require an Internet connection or a We Connect contract. As well as these handy offline functions, you can access additional useful online services with the We Connect Plus licence. The Online Traffic Information service keeps you, the primary user, informed of changes and hazards along your route almost in real time, while the Online Route Calculation service provides optimal and forward-looking route guidance. Online Map Update automatically updates your map material at regular intervals when your vehicle is online, when you select the 'Share my position' setting in your infotainment system.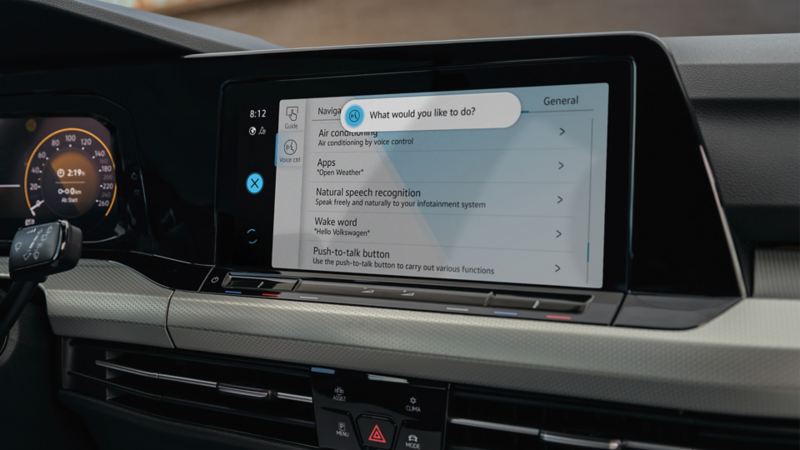 Voice Control3: "Hello
Volkswagen

"

Your Volkswagen understands you. By saying "Hello Volkswagen", you enter into a natural dialogue – for safe and convenient control of selected telephony, media or navigation functions. Activate voice control for your infotainment system Ready 2 Discover 4 or Discover Media and control numerous vehicle functions using your voice. After all, depending on the vehicle model and equipment, many selected functions can be controlled using your voice. This allows you to focus completely on the road and enjoy driving even more.
App Connect5: Access your apps in your car
With App-Connect, selected apps and content are transmitted directly to the display of the infotainment system in your Volkswagen and can be comfortably and clearly controlled within your line of vision. That makes it incredibly easy to access music, news, maps or audiobooks, for example. Volkswagen offers three interfaces for connecting smartphones, with numerous options: Apple CarPlay™, Android Auto™ by Google and MirrorLink®. Wireless use of Apple CarPlay™ and Android Auto™ by Google is also available as an upgrade for the "Discover Media" navigation system and "Ready 2 Discover". To avoid distraction, only certified apps can be started during the journey.
More Upgrades for your Golf