Software updates are important to ensure that your electric car stays up-to-date. Find out more about current updates for your ID.

Do I have to go to a workshop for every update?

No, not every software update requires a trip to the workshop. Certain updates can be performed on your vehicle "Over-the-Air", i.e. online. Find out more on these pages about available updates.
With the updates, we make sure that your ID. stays up-to-date, even after purchase. Benefit from a wide range of functions and optimisations played out in your vehicle. Make sure you get the updates carried out and enjoy the following benefits:
Numerous performance enhancements


The latest software updates


Being at the cutting-edge of digital development, even following vehicle purchase


Where applicable, prerequisite for further updates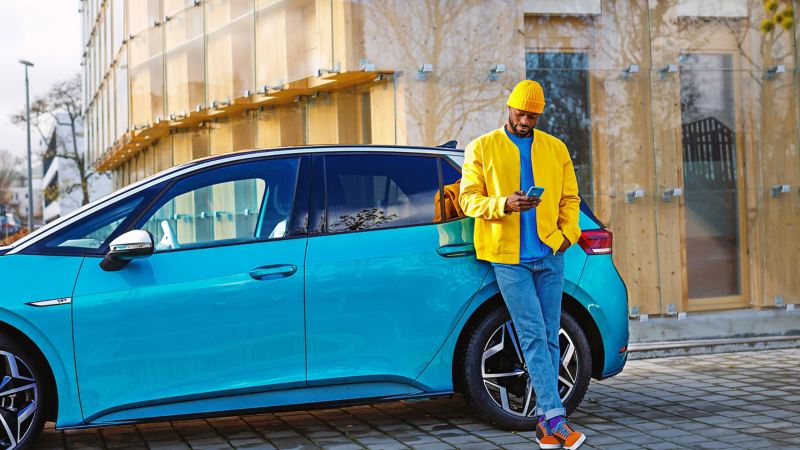 With the new Over-the-Air update ID. software 3.0 your ID. will be equipped with further functions and optimisations, for example improvements to charging and energy management, navigation as well as voice control and much more.
A prerequisite for this update is the in workshop ID. software 2.4 update with 12 volt battery exchange and an active We Connect contract.
To receive the ID. software 3.0 Over-the-Air update a valid We Connect contract and a Volkswagen ID user account are required.
ID. software 2.3 Over-the-Air update

We provide software updates for your ID. vehicle via our Over-the-Air updates, which can be conveniently performed online without having to visit a workshop. The Over-the-Air updates have gradually been rolled out since autumn 2021. Find out here which conditions your car has to meet and what the ID. software 2.3 has to offer.
This update is particularly important, as it is the prerequisite for future updates. Bring your electric car to the workshop and we will perform the upgrade to the ID. software 2.1. Have fun with the new functions!
Do you still have questions?

You´ve already been contacted for the software update or you have some questions? Get in touch with us via phone Monday-Friday 7:30am and 4pm via our central customer service numbers 23476100/318/319/356 and email service@ccl.mizzi.com.mt. Our customer service is free of charge for you.