Fully prepared for the everyday. But never run-of-the-mill.
Uniquely versatile. Incomparably compact. Paired with on-trend crossover design and everyday practicality. In short, the T-Cross is a modern adventurer and master of transformation who is reinterpreting the signs of the times.
The T-Cross has many highlights to offer. Here are just three at a glance: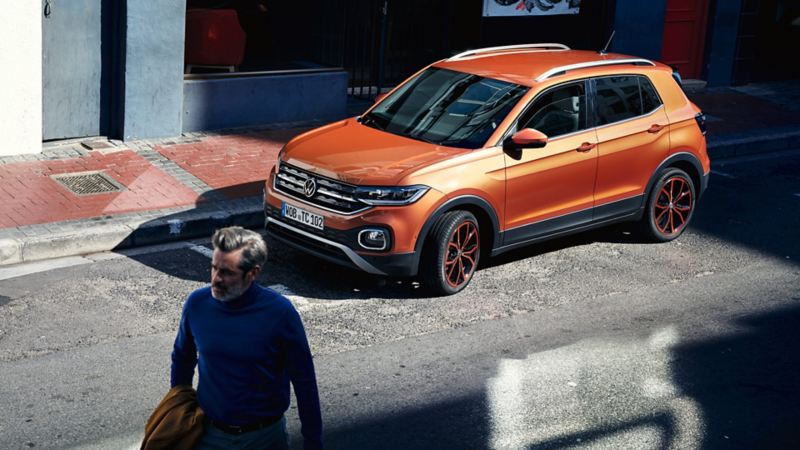 Optional design packages 
Your true colours have never been so on-trend
Passenger compartment
Fold forwards, fold back, fold down. It works a treat.
Front seats
Comfort comes first. But there's flexibility too.
More room. More possibilities. More fun.

With its raised seat position, the interior of the T-Cross creates a wonderful feeling of freedom and offers variable adjustment options. It provides plenty of space for passengers, luggage and spontaneous plans. The sliding and folding rear seat bench creates even more luggage space if necessary and expands the luggage compartment from a volume of up to 455 litres to up to 1,281 litres when it is folded down. The overall package is rounded off by lots of practical storage compartments and pockets, a cup holder and a mobile phone compartment in the centre console.