Electric scooters are coming: what to expect when switching to the electric scooter

Electric scooters are coming: what to expect when switching to the electric scooter

Quiet and dynamic – Electric scooters are taking the streets by storm. The fact check explains why more and more people are using electric scooters and provides special information you need to know about electric scooters.
Why electric scooters are so popular and save money

The motor performance you need for real driving pleasure

What you need to consider when selecting the battery
It is true that electric scooters are still more expensive than petrol models – but only to buy. Because of their low operating costs, the difference in purchase prices pays off in only one or two years. This is because electricity is less expensive than petrol. Depending on the electricity provider, 100 km with an electric scooter only cost one euro. The electric motor is also easier to maintain. This is because the electric scooter does not possess any parts requiring maintenance such as a gearbox or exhaust and never needs an oil change.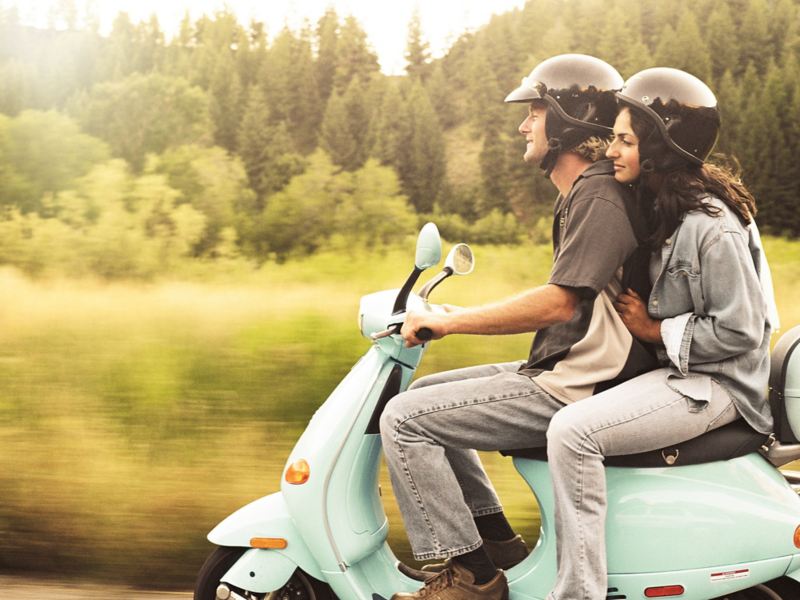 Range: designed for the city

According to the "European Association of Motorcycle Manufacturers", the demand for electric scooters increased by 51% at the beginning of 2018. One reason why the electric scooters are so popular: their range of 50 to 150 kilometres makes them ideal the city. A quick drive to work or shopping in the inner city? With an electric scooter, this is no problem at all – nor is finding a place to park. Thanks to the removable battery, you can easily recharge it using any household socket. If you are driving a longer distance with the electric scooter, simply pack a spare battery. This lets you extend the range by a further 100 kilometres.
An electric scooter's range with a full battery primarily depends on how much energy the battery can store. This varies from model to model among the manufacturers. General factors which reduce the range include wet roads, wind and cold. A simple rule of thumb: battery performance can decrease by 10% to 20% in winter.
Motor performance: driving pleasure is a basic feature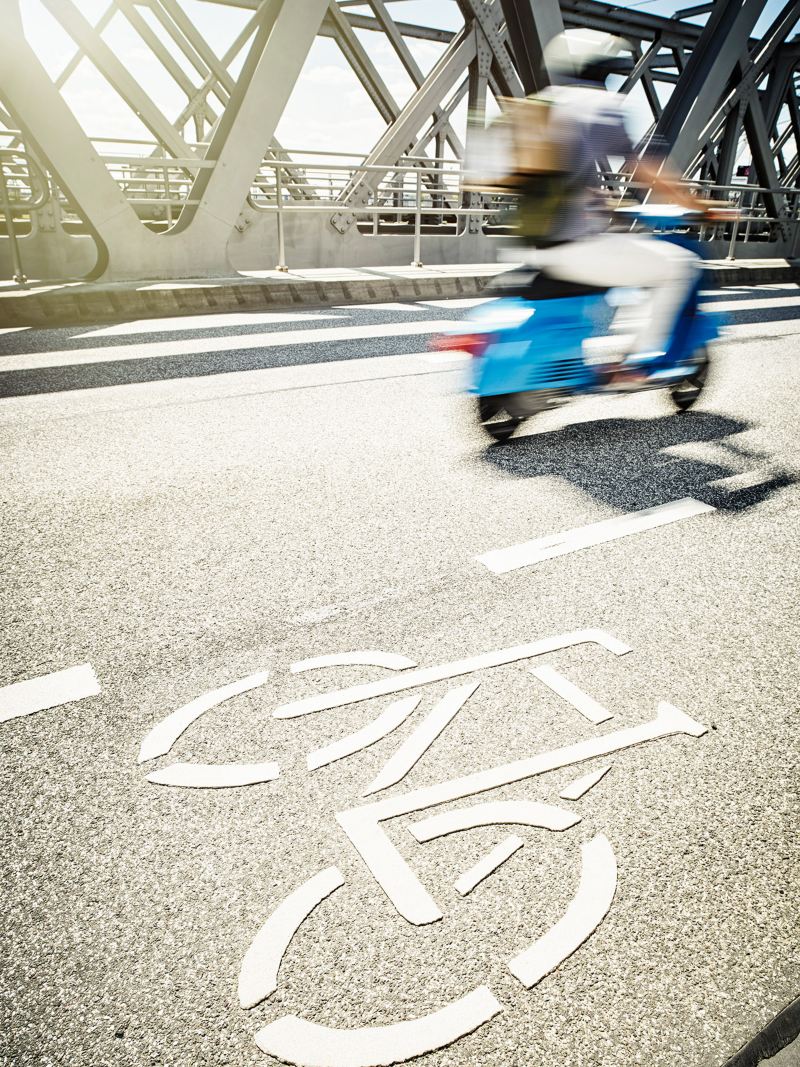 In comparison to petrol scooters, electric scooters are also more fun to drive. You can enjoy a more dynamic driving experience from the very first moment. This is because the motor's full torque is available immediately instead of only within a certain engine speed range. With almost all electric scooter models, you can select between a maximum speed of 45 km/h and 25 km/h.  
Tip: Do you usually drive on flat routes? Then a 2000 watts battery capacity is perfectly fine for your needs. Greater battery performance is more fun on gradients exceeding 15%. Otherwise you end up crawling uphill.
Battery types: Lithium beats lead

When purchasing an electric scooter, you can choose from between lead or lithium ion batteries. Lead batteries are less expensive and sensitive to cold. However, they are also heavier. This reduces the range. In addition, lead batteries have a shorter life because of the memory effect. 
Lithium batteries do not suffer this problem. Plus, they take two or three hours less time to recharge than a lead battery, only needing four to five hours. The batteries reach a 70% charge after only two hours and the practical spare batteries for greater range are only available for scooter models with lithium ion batteries. Spending a little more for long-lasting driving pleasure is definitely worthwhile, especially considering that the prices for the lithium-ion batteries are decreasing while the ranges are consistently increasing.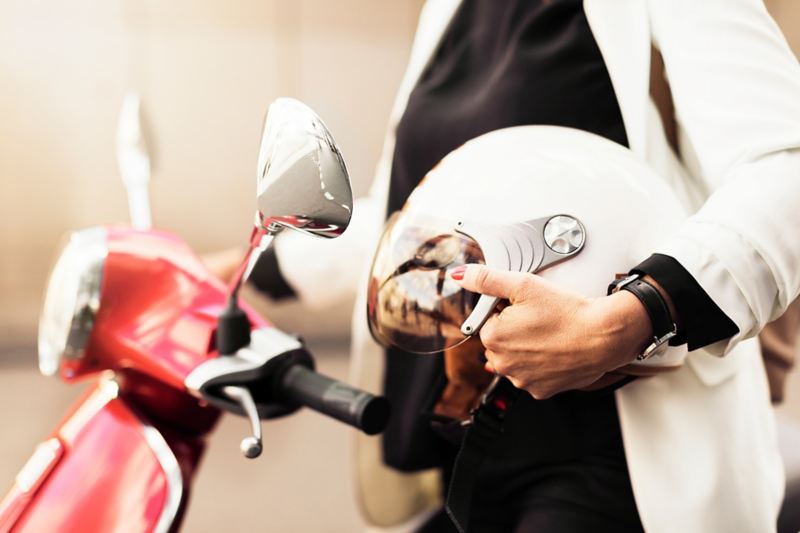 The electric scooter entry: sharing offers

If you would like to try driving an electric scooter for a while before thinking more about buying one: as with passenger vehicles, sharing offers are also available for electric scooters. A tip to begin with: the first time, do not head out during peak traffic times. Instead, go for a ride along quiet roads or around an empty car park. The dynamic responsiveness may take some getting used to. Do not forget your helmet!